Property Brothers Jonathan and Drew Scott Go Back to the Future!
Posted on: April 13, 2018, by : Amy Pecoraro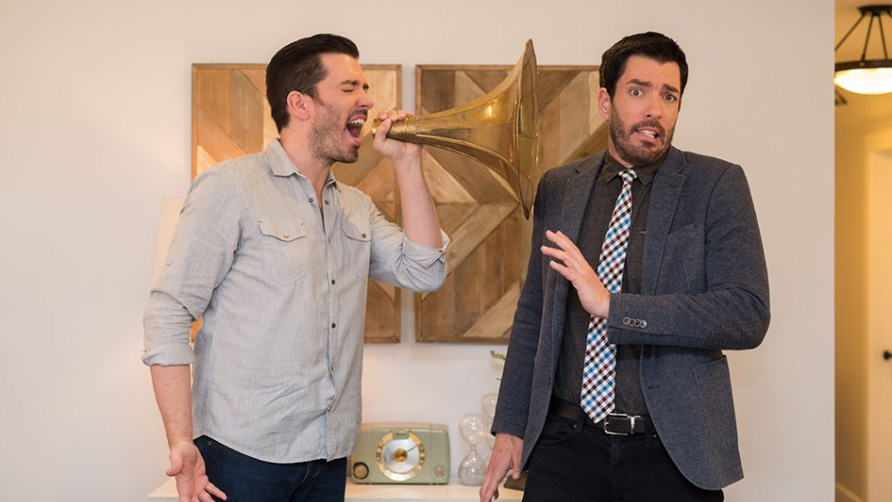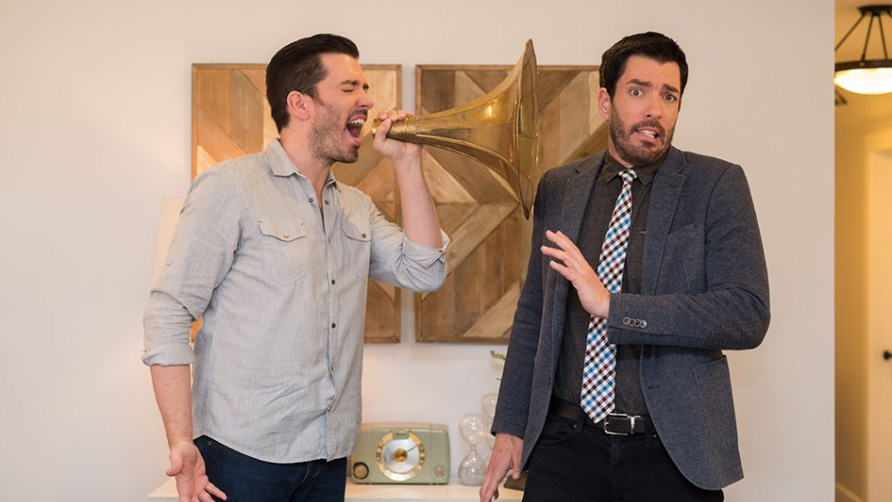 On "Property Brothers" this week, Jonathan and Drew Scott take a couple back in time to their childhood home with a daring mission: Can they make an old house new again?
In the episode titled "Country Chic for a New Generation," Caroline and Gerald are living in a farmhouse in Ontario, Canada, with two grown kids. But now as they look toward retirement, they want a place of their own that's not so remote—one where they will have plenty of room for their many antiques, and to entertain friends and family. They have $925,000 to spend in total.
Inspiration strikes once Caroline mentions her mother had recently moved to a senior facility, leaving Caroline's childhood home empty and up for grabs. They haven't tried to sell the home yet, Caroline explains, because "it needs a lot of work."
"A lot of work?" Jonathan asks, eyes lighting up. That's his specialty! So the four of them go over to the family home to check out its potential.
Caroline is dubious—she knows it's dated, and most of it, including the green shag carpeting and bucolic wall mural, look like they came straight out of the '70s. Because they actually did! In fact, the kitchen cabinets, which she's always hated, look more like they came out of the '50s. But when Jonathan talks about how it could be updated and still keep some of its familiar charm, she's intrigued.
She checks with her sisters to see if they would be on board with the project, and they're all for it. The home, and the 3 acres it sits on, have a value of $800,000, and Jonathan says he can make it look like vintage new for $125,000. It's a deal!
Here's how the Scott brothers bring this old home into the present day, and the lessons we can all learn along the way.
Bigger tiles = less grout to clean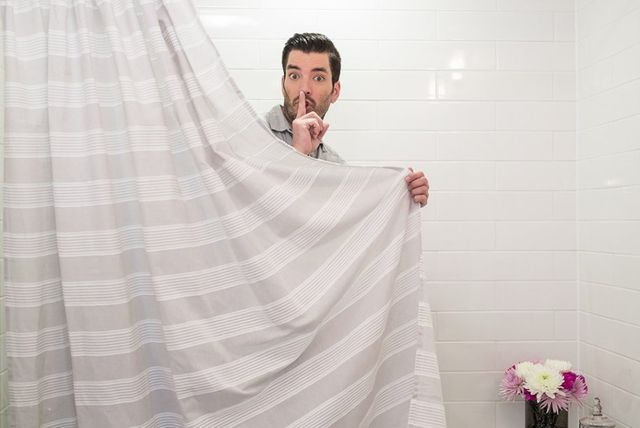 Caroline explains that one of her least favorite chores as a child was cleaning the bathroom walls and floors, because they had very small tiles, and it was nearly impossible to keep the grouting between them clean.
Jonathan explains that although small subway tile has come back into fashion for bathrooms, Caroline is absolutely correct about how difficult it is to keep the grouting clean. So he promises, and delivers, updated tiles with minimal seaming … and grout.
Repurpose antiques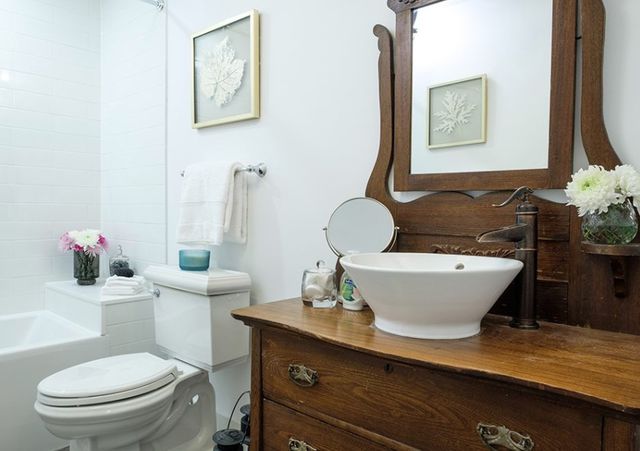 Gerald and Caroline have a lot of antiques they'd like to keep and use in the new design. Only how?
Gerald, for one, comes up with a way to use an antique dresser that the Scotts, and everyone else, absolutely love. He turns it into a bathroom vanity, with a modern basin on top and a faucet that looks like an antique pump. Jonathan sees it as the perfect way to give the room a chic vintage feel, without sacrificing updated fixture quality.
Also, since the antiques have a lot of detail, Jonathan keeps any new pieces neutral and simple so as not to make the rooms feel cramped and fussy.
Put up shelves to hide flaws in the wall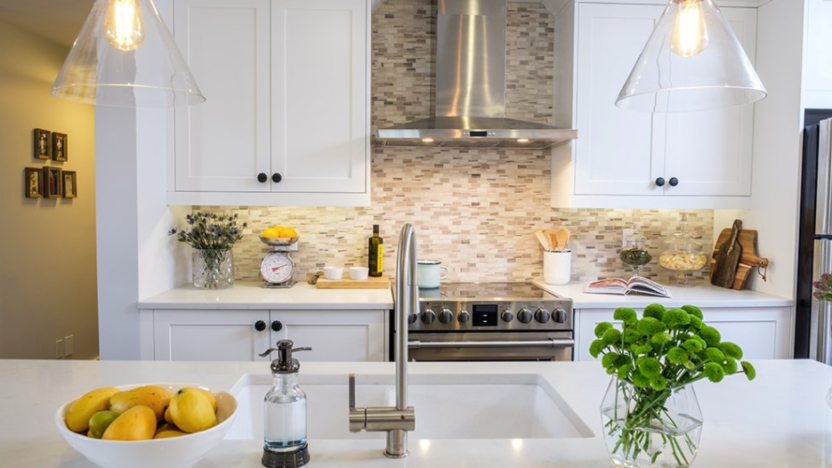 There's a vertical crack in one wall where a wood beam was removed. Jonathan tells Caroline that they can "mud" it up, but it will only crack again later, so he suggests building a floor-to-ceiling shelf of reclaimed wood to cover the crack.
That sounds just fine to Caroline, who is eager to have a place to display her collection of oil-burning lamps. "It was a $20 solution," Jonathan brags.
Jonathan updates the 1950s kitchen by about 65 years.
Do the stars of 'Property Brothers' deliver?
Caroline's emotions were on the surface as Jonathan demolished and then rebuilt her family home, room by room. She was under no illusion that the dated features should be preserved, but it was just hard for her to see them go. So everyone is quite tentative on the day of the reveal.
Yet when Caroline sees how her old homestead has been opened up and decorated with all the antiques they know and love, she dissolves in tears of joy.
"It feels right," she declares softly.
"It's a tremendous job," Gerald gushes. "It's more than anything we could have imagined!"
The post Property Brothers Jonathan and Drew Scott Go Back to the Future! appeared first on Real Estate News & Insights | realtor.com®.
Powered by WPeMatico
Please follow and like us: