Could Tragically Unhip Staten Island Really Be NYC's Next Hot Housing Market?
Posted on: March 8, 2018, by : Amy Pecoraro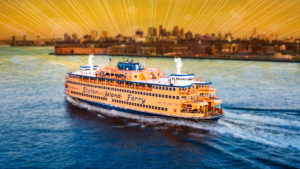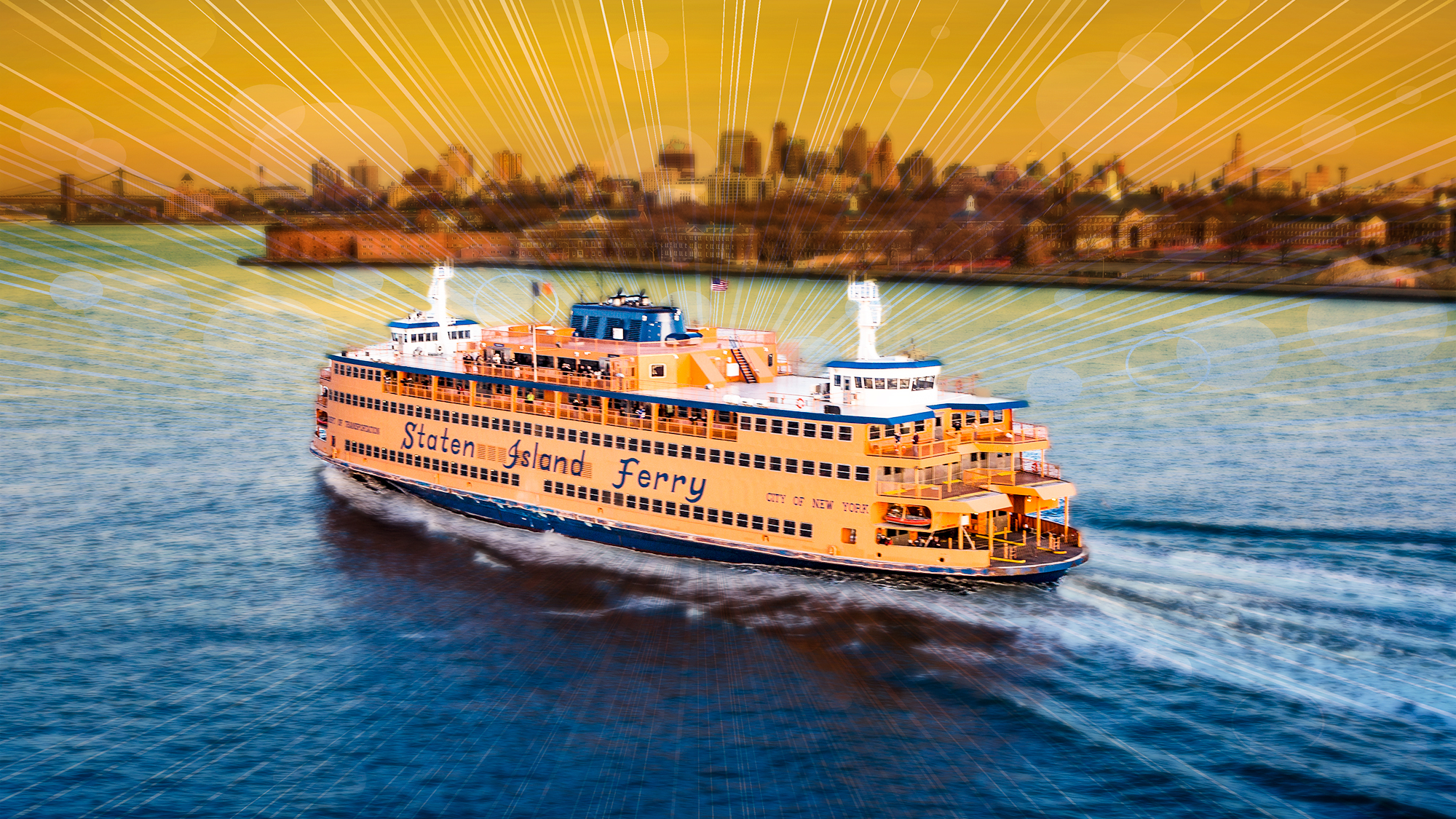 "Don't judge me," says Amy Schumer's character in the 2015 comedy "Trainwreck," after a one-night stand. She wasn't talking about the hookup. She was referring to waking up on Staten Island, the New York City borough that inspires—by far—the least respect and the most punchlines. This, after all, was once best known as home to the world's largest trash heap (the Fresh Kills Landfill). It was the place Melanie Griffith's character in "Working Girl" dreamed of escaping. It was a place people left.
Of New York City's five boroughs, Manhattan is the glamorous one, where everyone wants to see and be seen. Brooklyn, with its craft/artisanal everything, has become the epitome of hipster cool. And with soaring home and rent prices in those boroughs, multicultural Queens and even the grittier Bronx are now on the rise.
But will those housing market pressures be enough to raise the desirability of Staten Island—dubbed the Forgotten Borough by locals?
Most New Yorkers will emphatically say no. (They may even use an expletive for emphasis.) This island of working- and middle-class, single-family homes perched atop green lawns seems more like a misplaced suburbia than a big city. It's also a bright red dot in a sea of liberal blue.
But some real estate professionals say things are changing.
"The growth is already starting," says New York–based real estate appraiser Jonathan Miller, of Miller Samuel. "It's in the early stages of a housing boom already."
About $1.6 billion in public and private funding is going toward the revitalization of the waterfront, according to the New York Economic Development Corp. This North Shore area is the point of departure for the iconic ferry to Manhattan, which passes by the Statue of Liberty.
Major projects include the Empire Outlets, the city's first outlet center, which is to open this year. It will include more than 100 stores, with a Nordstrom Rack, Columbia Sportswear Company, Shake Shack, and a hotel. There is also the long-delayed $6 million New York Wheel, which will be the world's second-largest observation wheel upon completion (although construction is stalled amid lawsuits between the developer and contractor). Even Fresh Kills has been shut down as an active landfill and is slated to be repurposed into a 2,200-acre park.
These investments are expected to create 2,000 or more jobs, 200,000 square feet or more of office space, and 4,000-plus housing units.
And they're happening at the same time as home prices and rents in Manhattan, Brooklyn, and Queens are soaring to unattainable new heights. Plus, Staten Island has the lowest crime of any of the boroughs, according to community data provider NeighborhoodScout. That's leading some New Yorkers to wonder whether the only borough that voted for Donald Trump can, in fact, become the next, new frontier.
Maybe Schumer's hookup was actually ahead of the curve.
An oasis of affordability in New York City
New York ain't a cheap city. So those without big bank balances are usually forced to get roommates—quite a few of them, often—to make rent. But those who value their privacy can easily score a one-bedroom apartment to rent in the $1,000 range on Staten Island.
Or they can buy a home of their own without going broke. Just a few blocks from the ferry, buyers can get an 847-square-foot co-op apartment with newly updated granite kitchen counters, stainless-steel appliances, and a marble-clad bathroom for just under $280,000. Elsewhere on the island, buyers who don't mind putting some work into their new home can score a single-family house for under $200,000.
That may sound like a lot of cash, but this is New York City. The cheapest realtor.com® listing in the Financial District, the closest point in Manhattan, is a 418-square-foot studio for $518,000. The least expensive single-family house in working-class Bay Ridge, Brooklyn, which is on the other side of the Verrazano Bridge from the island, is going for $740,000.
That's not to say that Staten Island doesn't have its ritzy swaths. The most expensive home listed on realtor.com is a seven-bed, 11-bath abode going for $6,300,000.
"The city is like a pot of water boiling over," says real estate appraiser Miller. "People are seeking out affordability with this sustained expansion: The borough of Staten Island is already benefiting."
Home prices on the island rose an average 9.4% from 2016 to 2017, according to Miller. That may go up even more once all of the new residential and mixed-use developments come online.
However, the number of sales in 2017 dropped 24.6% from 2016, says Miller. That may be at least partly due to the high-profile litigation over the New York Wheel. When completed, the attraction is expected to bring in more visitors and boost the borough's reputation.
Despite the gains, the island was the most affordable borough after the Bronx, where the median home price was 18% cheaper. That could help to explain why it saw the second-largest population increase in New York City from 2015 to 2016, adding 0.4% new residents to the borough, according to the city's Department of City Planning.
And that affordability—along with new housing coming up—is pushing up prices more than in nearby boroughs.
But because Staten Island is so removed from the rest of the city, by distance as well as culture, it's not getting quite as much spillover from the rest of the boroughs, says Miller.
"Someone from Brooklyn who's priced out would consider Staten Island like they would consider the suburbs," Miller says. Except, maybe, if they lived in one of the new bargain-priced luxury developments sprouting up.
Staten Island housing prices may not be low for long
Certainly, there's no shortage of fancy new real estate properties coming online. Urby, a $275 million development which opened in April, features about 900 studio, one-bedroom, and two-bedroom apartments, shops, and restaurants. It's less than a mile from the ferry—and offers a heated, outdoor pool, urban garden (and farmer in residence), and the ultimate status symbol: washers and dryers in units. (Available studios start at $1,950 with two-bedrooms going for $3,300.)
Joe Iovino, a former digital media specialist who worked for Facebook and Yahoo, signed a lease in the development to open Seppe Pizza Bar slated to debut this spring.
"I was eager to jump on," says Iovino, who grew up nearby and is eager to invest in his hometown and, hopefully, create jobs. "This is the last bit of waterfront property in New York City that hasn't been developed."
Other big projects in the works include the nearby Lighthouse Point development, with 115 apartments, 175 hotel rooms, and plenty of shops and restaurants slated to open next year. There is 125 Edgewater Street, which would add about 400 apartments and an esplanade to the waterfront when it's completed next year. There is also some senior housing expected to go up on the island to meet its aging population.
These new developments are breathing new life into the island.
"There's a lot more visible culture," says local real estate agent Kathy Feola with Neuhaus Realty Inc. "We have more restaurants, a new arts community: You can see the activity."
Even existing homes are getting a boost. Feola recently sold a single-family, semiattached home seven miles away from the booming North Shore. With a finished basement, it was sold for $658,000, nearly $20,000 more than the $639,000 asking price. She had sold the same home to the current sellers for $432,000 in 2015; they added about $150,000 in improvements.
"Home values still remain incredibly strong here, even in the face of higher mortgage rates." says Feola.
In an age of gentrification, anything seems possible
The idea that Staten Island could be the next big thing isn't really so preposterous. Who imagined once-industrial Williamsburg, Brooklyn, or Long Island City, Queens, would become such trendy, pricey neighborhoods? Manhattan's once crime-riddled Hell's Kitchen and Lower East Side have become desirable places to live. Even the formerly crime-ridden, rough-around-the-edges Bedford-Stuyvesant, Brooklyn, seems to have arrived.
Although Feola says she's been seeing more 20-somethings ironically sporting mom jeans around the North Shore recently, she admits a lot of well-educated local kids still leave the island for Brooklyn, or Hoboken and Jersey City in New Jersey the first chance they get.
"My daughter grew up on a block with 12 other kids, not one of them lives on Staten Island," says Feola. "It's not the coolest place to live."
The post Could Tragically Unhip Staten Island Really Be NYC's Next Hot Housing Market? appeared first on Real Estate News & Insights | realtor.com®.
Powered by WPeMatico
Please follow and like us: