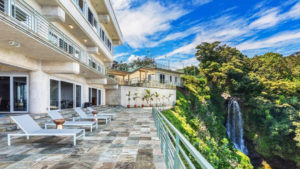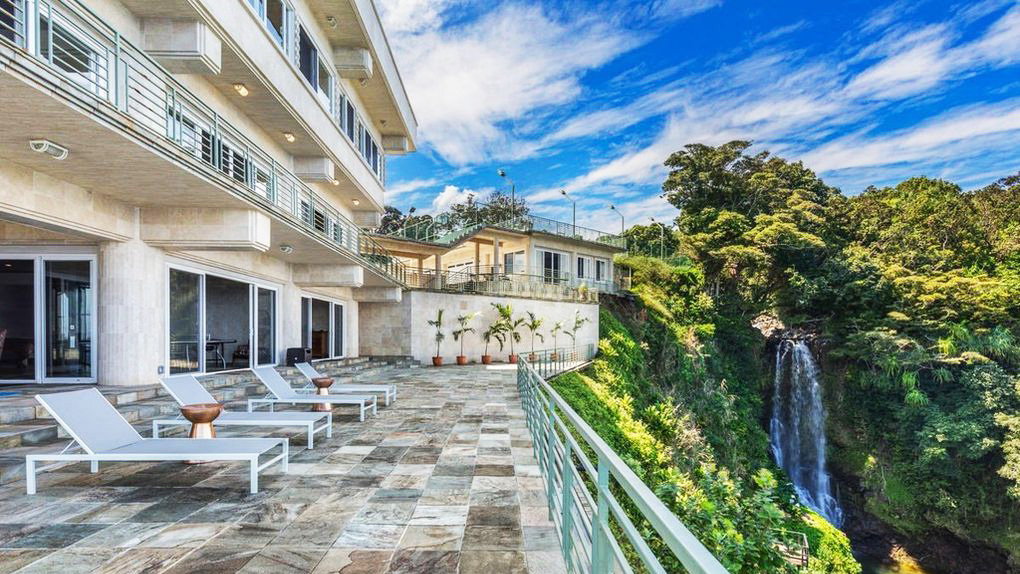 Paging Michael Phelps. Or Greg Louganis. A sprawling oceanfront estate in Ninole, HI, is perfect for either gold medalist. This Hawaii getaway comes with an Olympic-size pool with starting blocks and a 7-meter diving platform.
The mansion on the east coast of the Big Island has already made a splash with celebrities and royalty, who have rented the private residence for as much as $10,000 a day. Now, it's on the market for $12.5 million.
"It is one of the most unique properties on the entire coast," says listing agent Carrie Nicholson with Hawaii Life Real Estate Brokers. "It's basically an all-inclusive residential home with everything you would want to enjoy."
Built in 2011, the mansion known as Water Falling sits on over 8 acres overlooking the Pacific. Two natural waterfalls next to the home spill into swimming holes.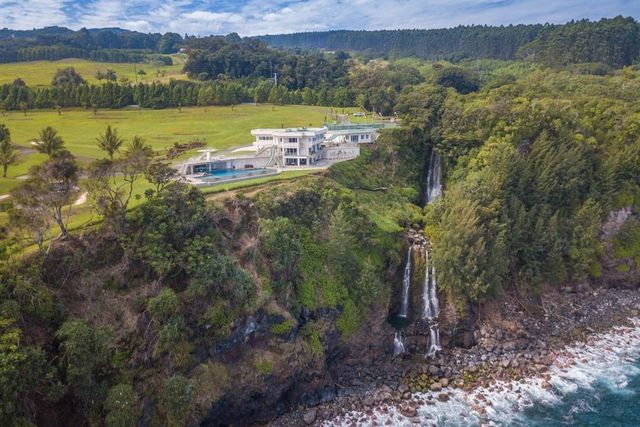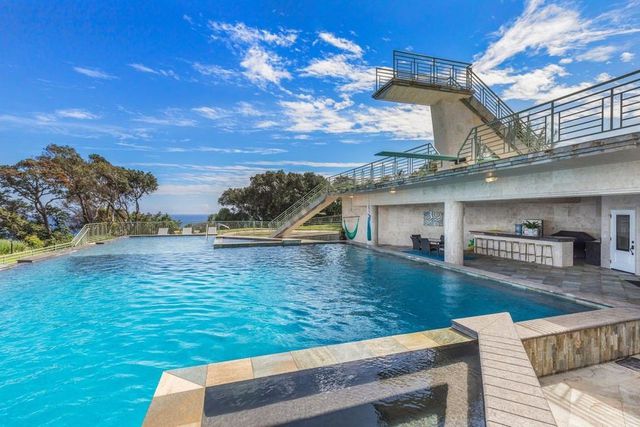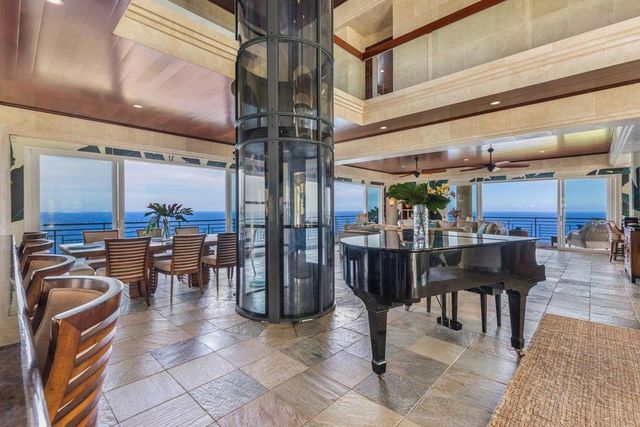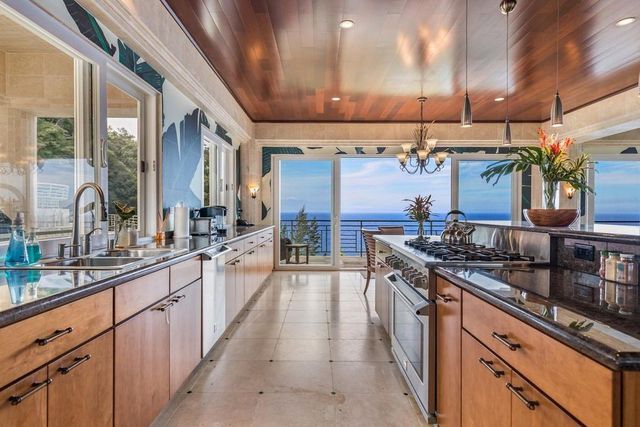 The jaw-dropping property features an enormous infinity pool and a 16-foot-deep diving pool with a 7-meter platform and a 3-meter Duraflex Olympic springboard as part of its aquatic center. Other water-oriented features include a kiddie pool, a cold plunge, a two-story slide, two spas, a changing room with shower and sauna, plus a wet bar, grill, and dining area.
If you're into island life but prefer other sports, a nine-hole golf course is also on the grounds. There's a tennis/basketball court with stadium seating atop the parking garage. The four-story concrete structure is gated and has three helipads—and we haven't even stepped inside the home.
You can access all levels with a pneumatic air-compression elevator. The 11,000-square-foot layout includes five bedrooms, five bathrooms, and three half-baths. The main floor features a living area, chef's kitchen, dining area, and wet bar. The penthouse level features two master suites, and the lower level has additional guest suites, a terrace, and game room. There's also a fitness room, office, and detached guesthouse.
The current owner purchased the home for $6.8 million in 2016, and embarked on renovations, especially sprucing up the interior, while also offering the place as a vacation rental.
One of the home's wildly famous guests is Justin Bieber, who made waves with his choice of luxury vacation spots. He even posted a video of some of the bikini-clad guests hanging near one of the home's helipads.
The original owner, who loved to swim, definitely enjoyed a water workout without the hassle of having to share a lane.
If you'd like to get a taste of this celebrity magnet, it's available as a rental. An average night runs about $3,100—but with all those bedrooms, you can definitely split the bill with friends.
The post Cliffside Estate in Hawaii Features Olympic-Size Pool and Private Waterfalls appeared first on Real Estate News & Insights | realtor.com®.
Powered by WPeMatico
Please follow and like us: