Grand Re-Opening!
Posted on: May 3, 2016, by : Amy Pecoraro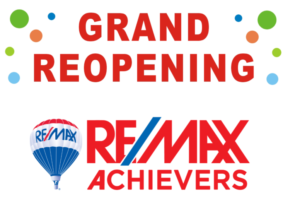 Save the date!
Join us for the Grand Re-Opening of RE/MAX ACHIEVERS on Saturday May 14th from 10am-2pm!
All are welcome to the grand re-opening to be held on Saturday May 14th from 10am-2pm held in the RE/MAX parking lot.  There will be hotdogs and refreshments, a giant 35 foot RE/MAX balloon, games and fun giveaways.
RE/MAX Achievers is located at 123 W. St. Charles Rd, Suite 100, Lombard. For more information about Amy Pecoraro or RE/MAX Achievers, please visit www.achievers.illinoisproperty.com or contact (630) 678-0300.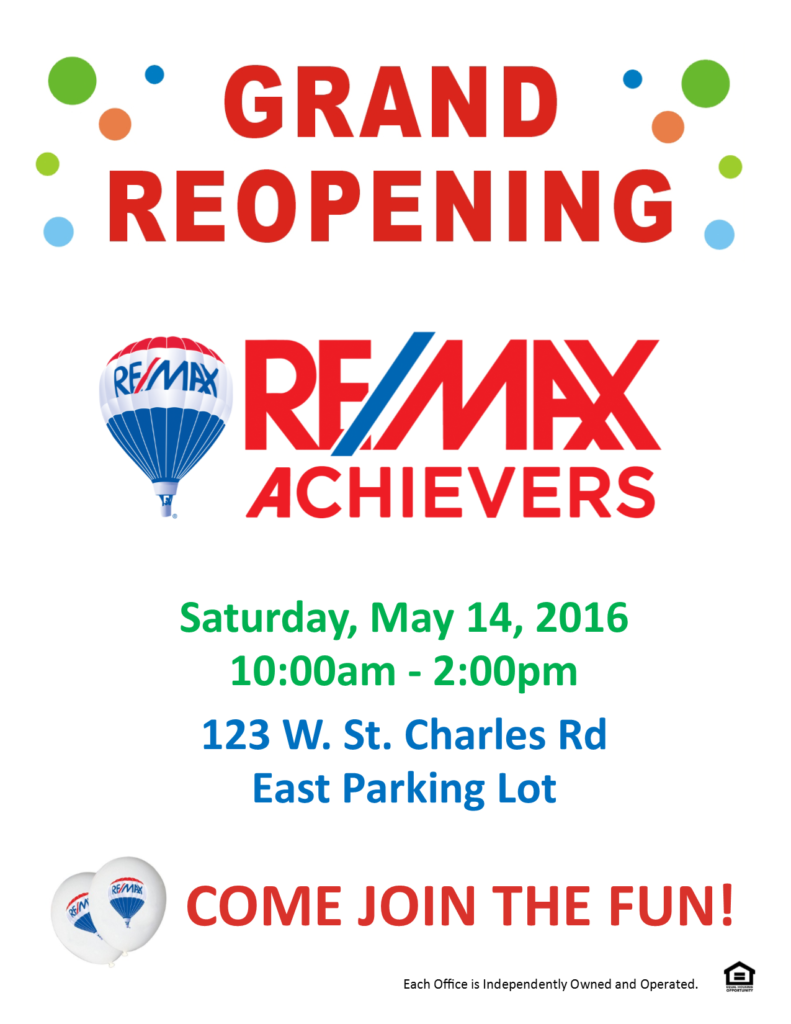 Please follow and like us: